By pressing the "Create Biography" button Prabook users have an opportunity of adding biographies to the database preserving them in the Book of Life. It might be articles about themselves, their relatives, friends, or other people whose life stories are worth to be shared with the world community.
Users are also able to edit existing articles, if they are public and available for editing.

If you are not a registered user, the first step will be to create a user account. You can also use  Facebook or Google account to register. We do not share users' data with other companies or individuals.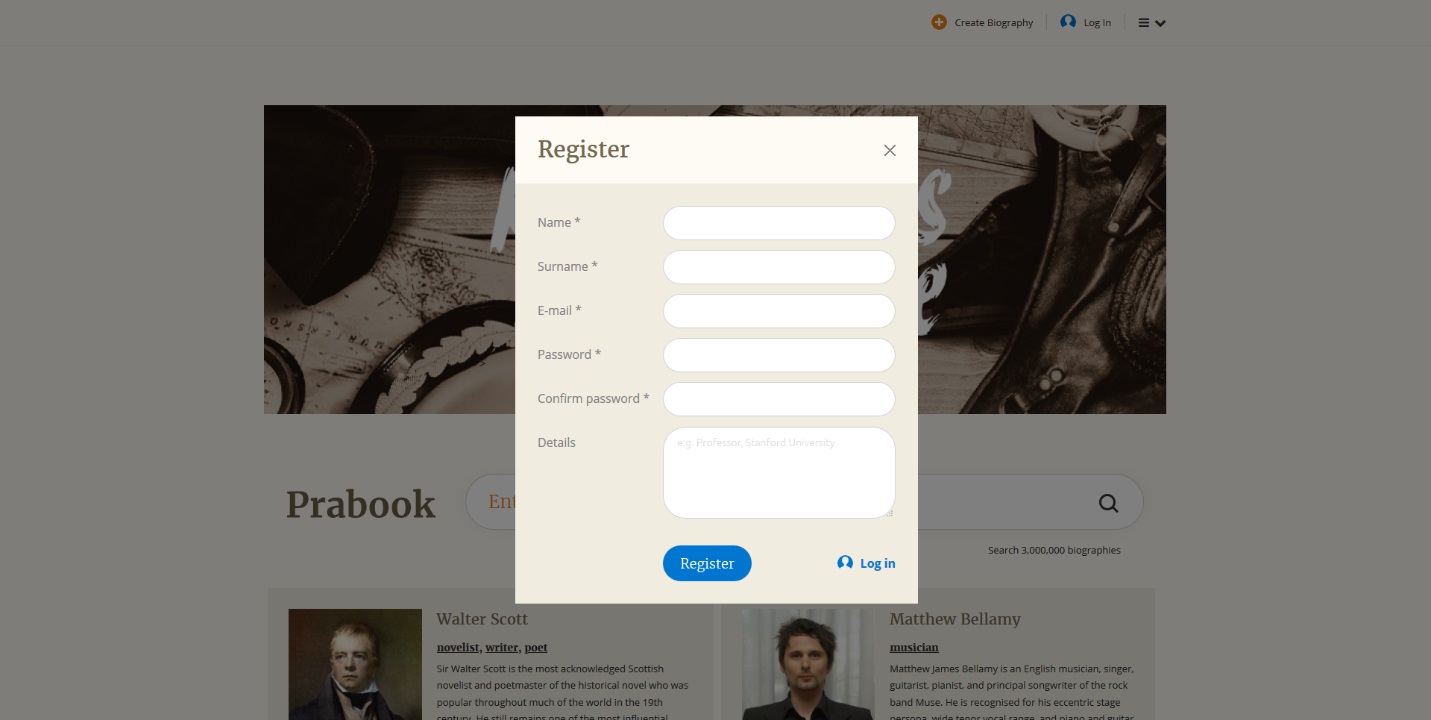 Please note that if you register by creating a user account, it will be necessary to confirm a link sent to your email. Otherwise, you will not be able to create or edit biographies.
After you enter "First Name", "Last Name", and "Birth Date" while creating a biography, the service will check if a biography of the same person already exists in the database.

If it does, please choose the existing biography to add your information. Otherwise, your article will not be created after you leave the editor's interface.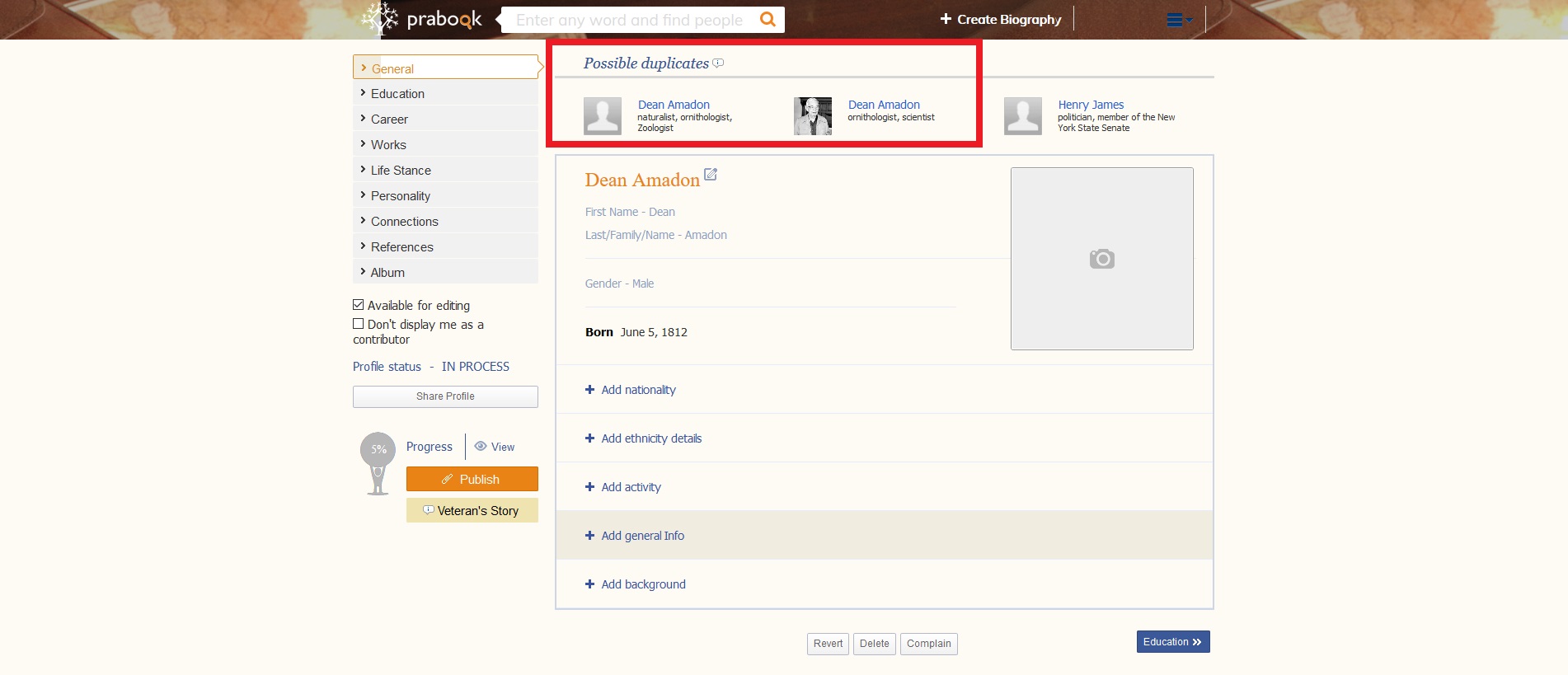 After you enter all your information, press the "Publish" button. If your article is not published, it can not be visible on the Internet and indexed by search engines as well as not available for other Prabook users.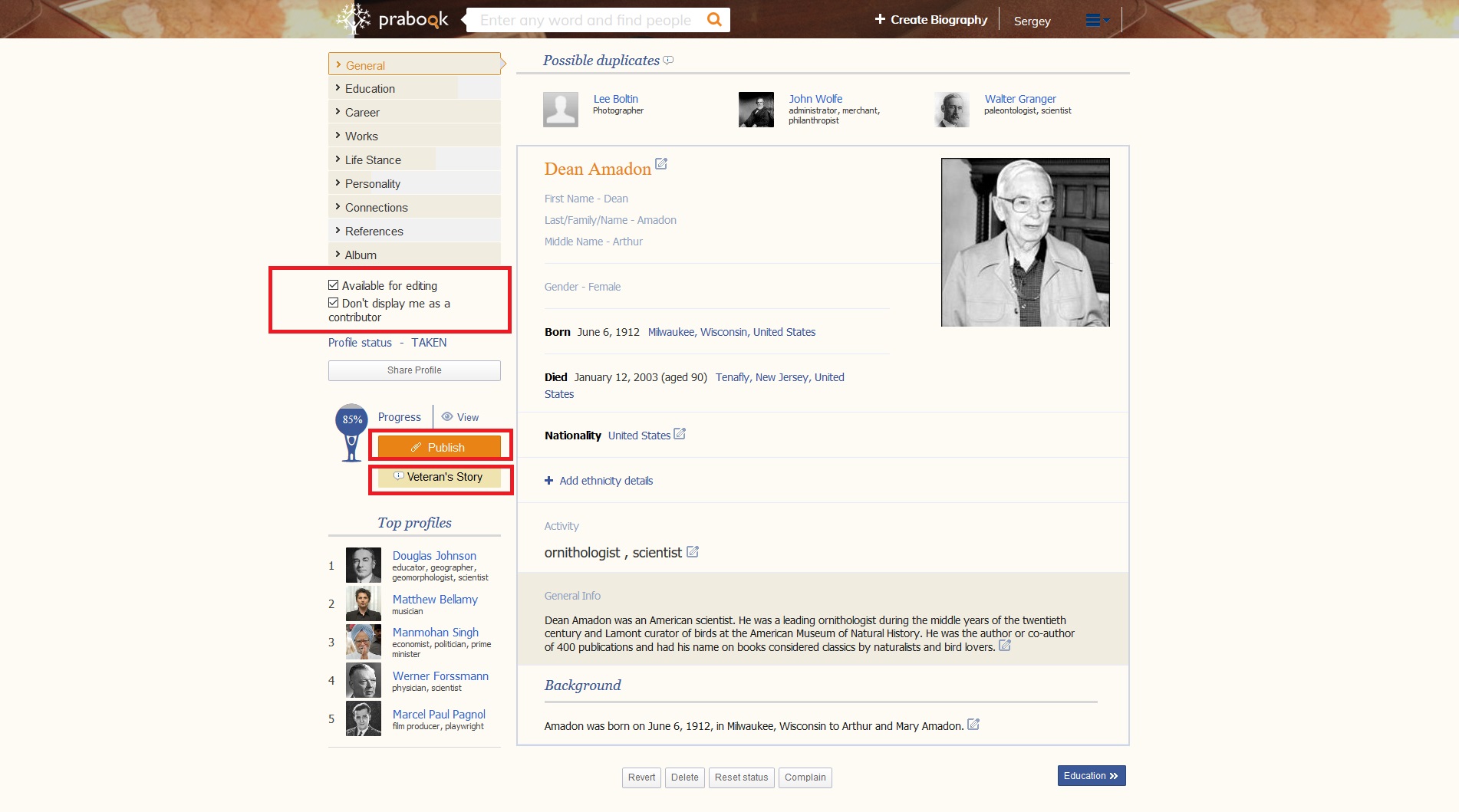 If you edit an existing public article no fee is required to publish it.
You may choose whether your name will be displayed as a contributor to this article. If you edit a public article you can also choose if it is available for editing by other users or not.