Prabook has been developed as a neutral tech platform that allows everyone to create biographies about themselves, their relatives, or people they admire. Such content uploaded to Prabook by other people is free and open to everybody.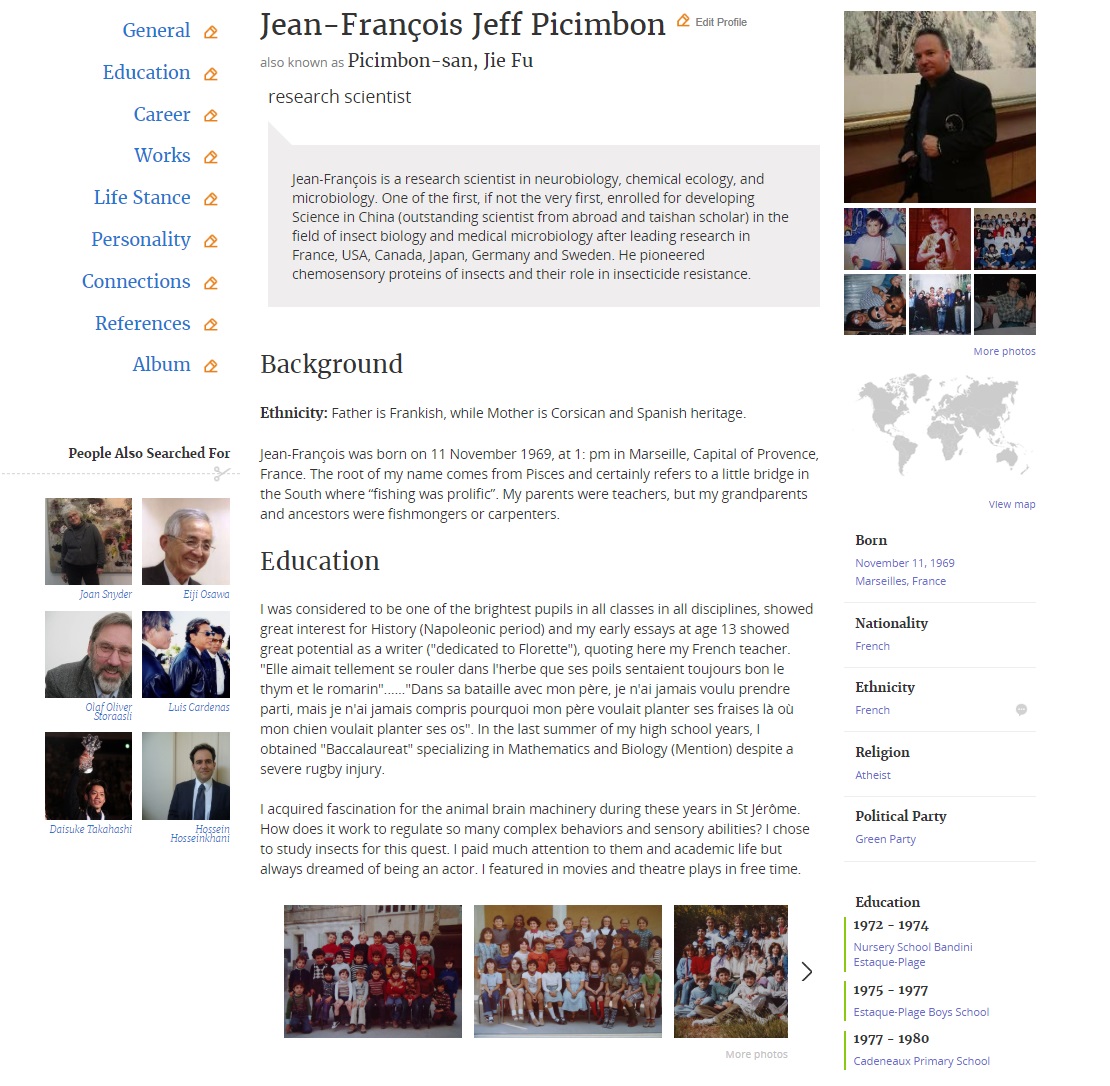 World Biographical Encyclopedia has also invited various authors to fill Prabook with articles about famous people, using the available information from public encyclopedias and the Internet. This includes the likes of Julius Caesar, Abraham Lincoln, Albert Einstein, etc., and just like everywhere else, this content is public.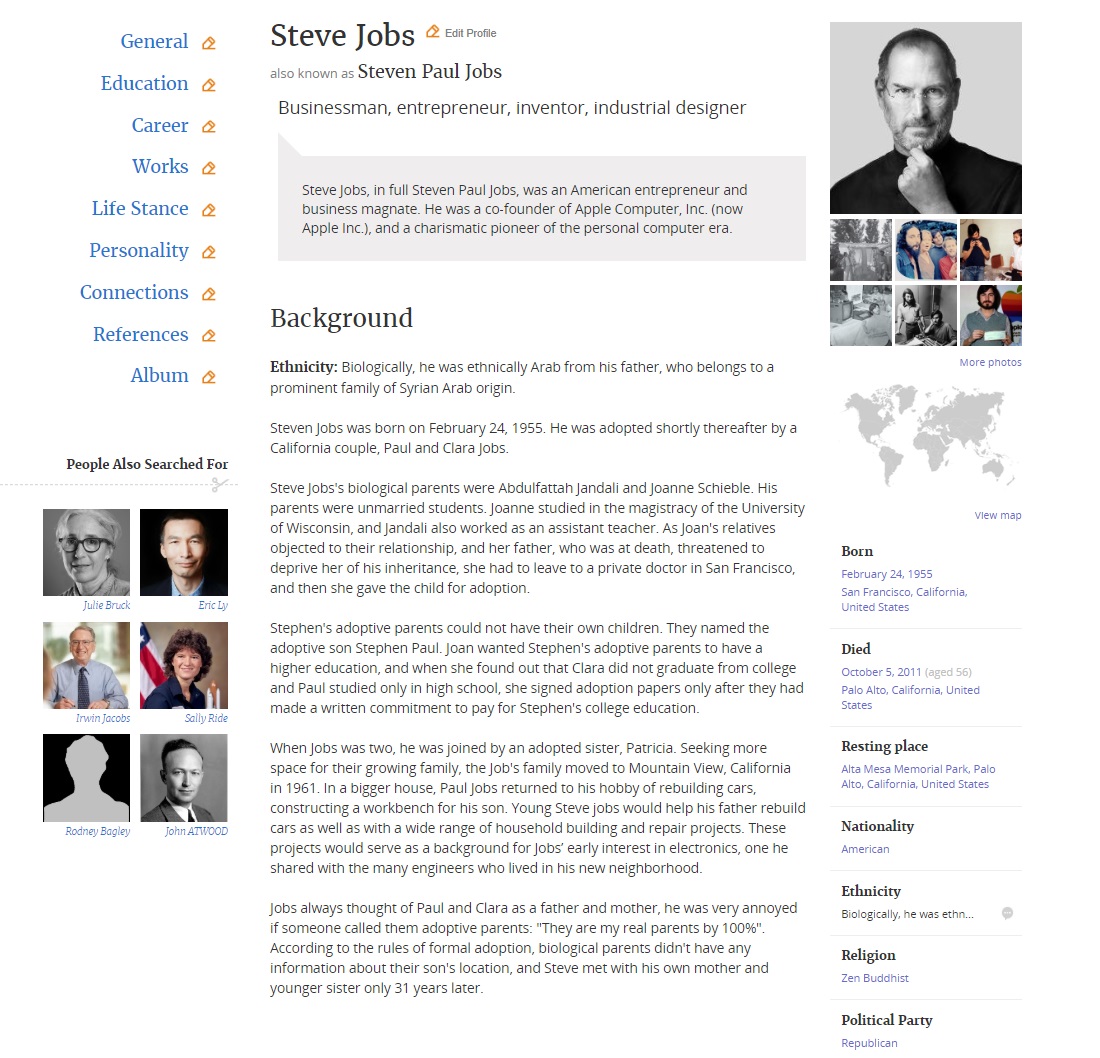 At the same time, however, the company has discovered the existence of the large number of old biographical dictionaries that are not available in a digital form. Bringing them back to life, technology has been developed allowing us to extract information from different sources, refine, parse, and then merge it into unique full profiles. World Biographical Encyclopedia cooperates with a content collecting team that is responsible for finding, processing, and uploading to Prabook factual information. The same team also manages the information already uploaded to Prabook and corrects any inaccuracies or inappropriate segments. At the moment it makes up the majority of the database with 2.4 million articles and is only available by institutional subscription because of the effort it takes to collect and polish this information.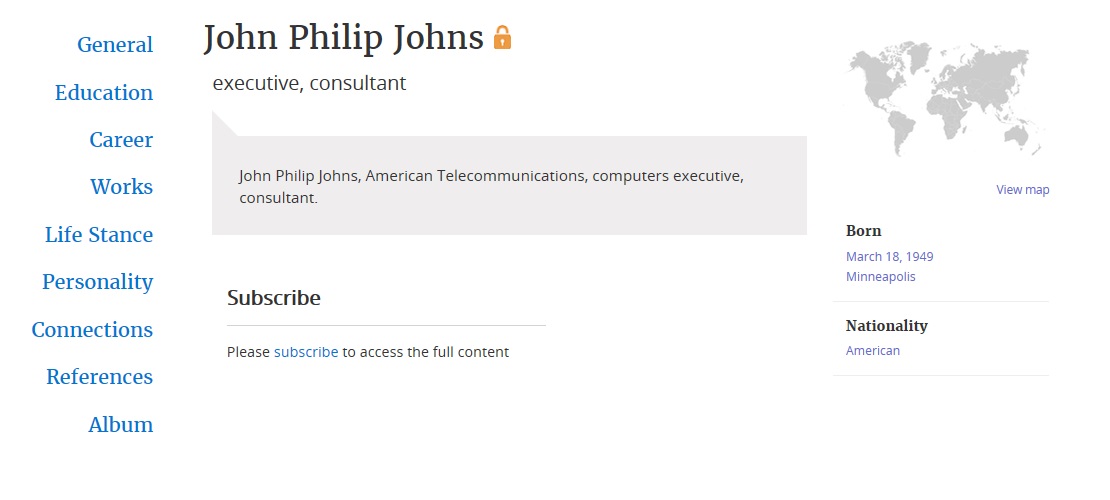 This makes Prabook a unique encyclopedia. While being free and open, it helps to preserve rare archival information.